Why I Coach People to Achieve Their Best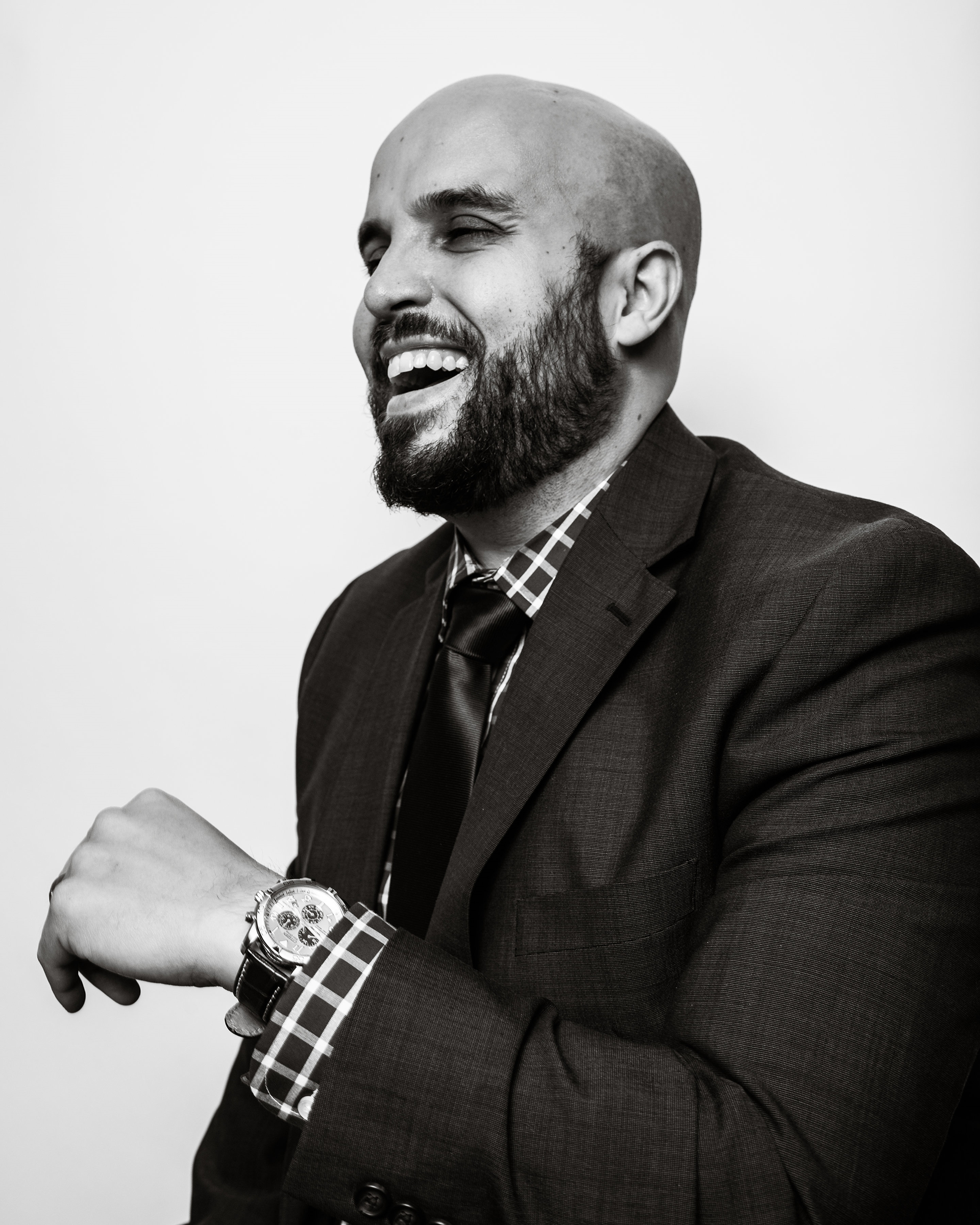 People always ask me what made me go into leadership coaching.
My familial background has a lot to do with my journey to get to now, to helping people.
The awareness, curiosity, and desire to learn and build that I've developed in my life and career are what have set the stage for my leadership coaching. I realized I was always trying to help people throughout my life and work, with a certain style, my own curiosity and questions, and accountability.
Those attributes lead me to go back to school, to the University of Hartford, for both my Masters in Organizational Psychology and Masters in Business Administration.
It was at this point in my life that it became clear: leadership coaching was my calling.
It just suddenly made sense. I found my calling, finally, at 35 years of age. (But who's counting, right?)
Soon after, I founded my company, Coach It Out, LLC, while I was getting my MBA. I already had the foundation of who I was, but mixing in my undergraduate degree of marketing with the two masters degrees galvanized my path toward leadership coaching and who I was meant to be.
The marketing degree helped me with packaging and messaging the urgency of, and the need for, improvement. The organizational psychology has guided me through workplace theories, structures, and environments. Finally, the MBA instilled in me the language of business, so that I could talk to clients about their tactical needs and strategies, utilizing my analysis and critical thinking skills in working with them across the various fields they represent, be it private or public industry, for- or non-profit.
Through my business, I deliver deep, rich, and committed leadership coaching to my clients, working in partnership with them as they evolve toward their goals. Through our time in sessions, our correspondence in between, and my follow-up in the year following our contract's end, accountability and growth are fostered.
I've been lucky enough to work one-on-one with everyone from college-age students, coaching them in preparation for their entry into the workforce, to front-line workers and middle managers seeking efficiencies in their work and focus in their communication, all the way up to the executives sitting at the top of their organizations who try to get the most out of themselves and those depending on them.
People have asked why I don't select a particular coaching target market. Good question – for them.
For me, there's more learning for me when I understand what everyone in the leadership pipeline from top to bottom sees, needs, and is looking for. I refuse to follow other people's scripts when it comes to my own path.
Learn, I will. Follow the usual mold – no thanks!
In addition to one-on-one work, I also do group work – coaching and facilitating. A new approach which I'm experimenting in currently is the Town Hall format, taking questions from audience members at my clients' sites throughout my time with them on any leadership issue they're facing. Yes, I typically customize presentations to my clients' needs, but I've always found the most rewarding part of a presentation to be the Q&A sessions that follow. That's when you make the best connection with people. Even though each question is an interaction in front of the group, I make each person feel like it's a one-on-one discussion, and the rest of the group gains by listening in.
In addition to those services, I post blog entries, podcasts, and newsletters to my website. It's my very own dashboard of leadership. That's what I believe sets me apart from other coaches – the extent of my fascination with leadership and what I want to share with other people outside of my clientele. I live for deep curiosity and learning.
You'll never meet anyone like me.
And that's not ego or self-absorption. I'm just aware of my uniqueness. We're all unique. Therefore, everyone should believe and see that about themselves. How are you unique?
I also strive to deliver a certain number of hours per year of pro-bono work, because I believe in giving back. Helping others creates a ripple effect into society and our immediate community, so we all need to help where possible.
This is my calling. It's what I was meant to do. There's no doubt in my mind.
My greatest joy – yes, joy – besides my wife, son, and impending newborn, is when people thank me for a blog post, or podcast, or a post on social media, or when they have that "aha" moment in a coaching session or conversation. I take pride in helping someone become a little bit more self-aware of their surroundings. That unleashes so much possibility and potential, for them and those around them.
And every person can build their leadership skill set if they choose to. Leadership does not begin when leading other people. And it certainly does not only begin when you get to an official leadership position.
Leadership is about what your character contributes to others, so you have to work on yourself. And your character develops well before you reach an official leadership position, so you don't have to wait for a title to lead, influence, and make an impact for others. Absolutely not.
So, please, reach out to me if you want to start or contribute to a leadership conversation or brainstorm, or if you want to partner up to provide services with and for other community partners.
John M. Jaramillo is a father, motivator and owner of Coach It Out LLC. He helps his clients become the best version of themselves through 1 on 1 coaching, group sessions and other education. Learn more about his services at 
coachitout.com